"The smallest feline is a masterpiece."
Leonardo Da Vinci
Welcome to Happy Trills Maine Coon Cattery!
Thank you for your interest in our cats. Feel free to explore our website and contact us with any questions you may have. We love all cats but became especially interested in Maine Coons a few years ago when the biggest, most gorgeous cat we had ever seen wandered up to our rural home. Unfortunately, we were unable to find his family, but he made a huge impression on us with his affectionate ways and friendly, intelligent demeanor. We were hooked and became involved in showing, and eventually, breeding this fascinating "gentle giant" of a cat.
Our goal as Maine Coon hobby breeders is to raise the healthiest, best socialized kittens possible while adhering to and contributing positively to the Maine Coon breed standard. As part of our dedication to the breed standard, we show our cats. Our cattery is registered with both TICA and CFA. We are a small cattery raising our kittens underfoot as a part of our family. They follow us around and keep us entertained with their endearing antics. We carefully choose our breeding cats for health, for personality and to reflect the rugged, wild look that we love. Our cats come from American and European lines featuring International and Regional Winners. All of our cats have parents that have been tested and are genetically negative for Hypertrophic Cardiomyopathy (HCM), Spinal Muscular Atrophy (SMA), and Pyruvatekinase Deficiency (PK Def). Additionally, we have echocardiograms performed by a certified feline cardiologist on our breeding cats periodically to screen for HCM. Our kittens are guaranteed to be FIV and FeLV negative as well as free of parasites and ringworm.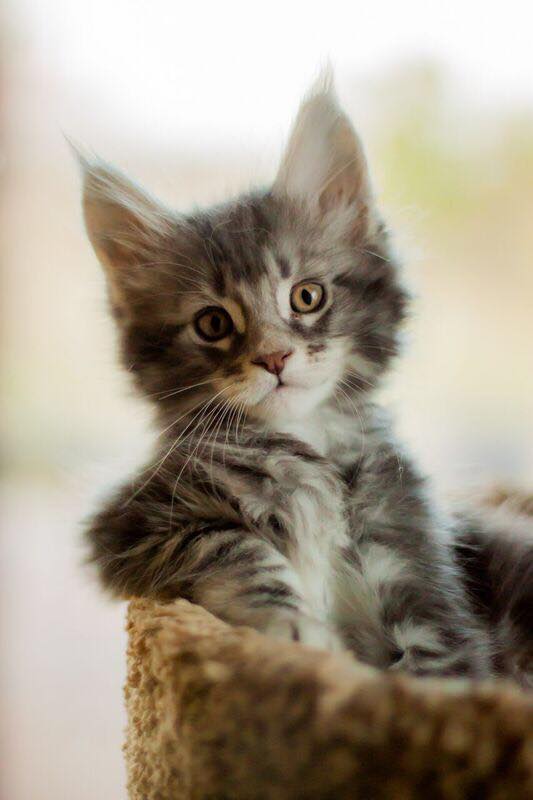 We love showing our cats!
Showing is a way we determine if our cats are meeting the breed standard.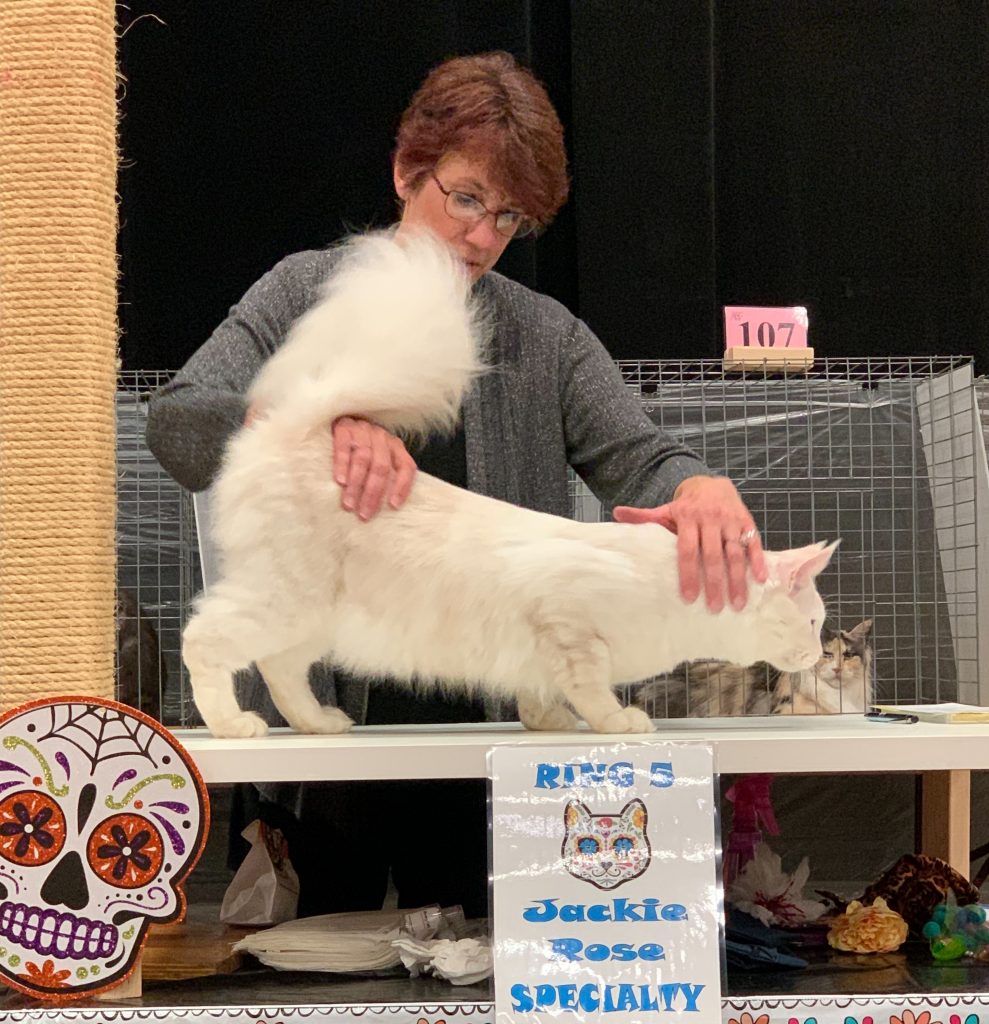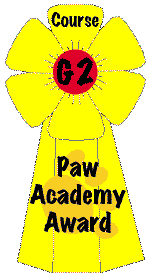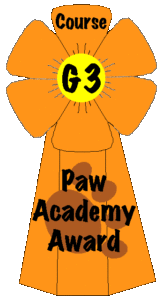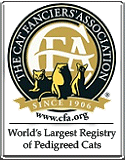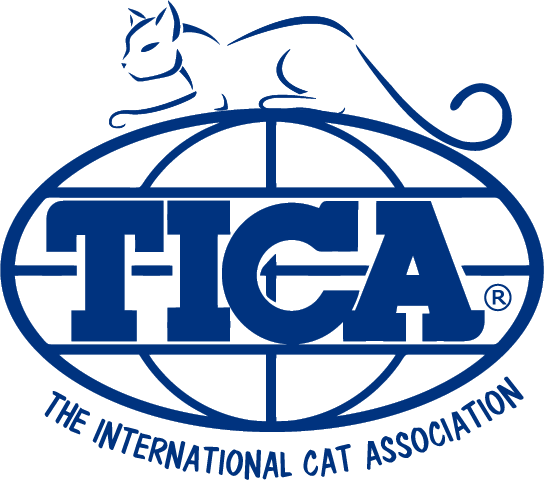 "This cattery has not been inspected by and is not endorsed by The International Cat Association, Inc."