Available Kittens
If interested please send an email to happytrills@juno.com and ask for an application. We will have a phone interview and answer any questions you may have and put you on our waiting list. There's no deposit necessary until we choose your kitten.
Kittens are $2000; Smokes are $2500 and will have a contract guaranteeing congenital and genetic health for 5 years.
We have kittens!!!
Born May 16, 2023
Nebraskcoons Teddy and HappyTrills Princess Leia just welcomed eight little ones! Three male and five females. All males and several of the females will have homes from our waiting list.
Born 3/26/2023-a litter of three black silver males and one black smoke male and one black tortie female.
Parents: RW QGC HappyTrills Sunny and DGC HappyTrills Heart
All kittens in this litter are reserved.

Some Previous Litters
TICA Champions Gattacamoon Rob Lowe & Gattacamoon TinkerBell's Kittens.

TICA Champions Gattacamoon Rob Lowe & Gattacamoon TinkerBell's Kittens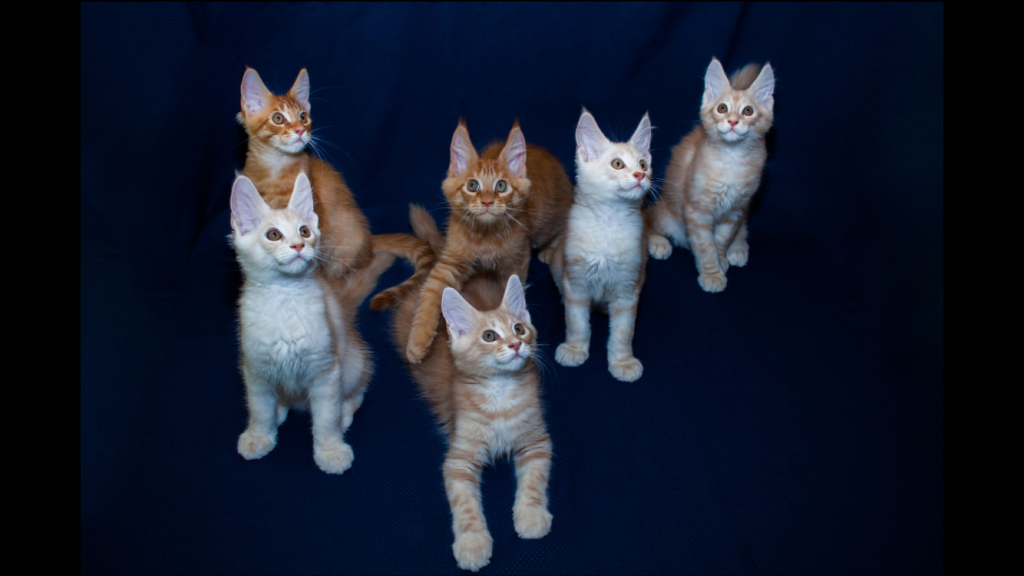 TICA Champion Gattacamoon Rob Lowe & Coonwild Marcela's Litter
Our Very First Litter