HAPPYTRILLS MAINE COONS
We Have Kittens!!!
We have a very nice litter of 10 reds, creams, and red silvers and a litter of blues.
Please email happytrills@juno.com for an application and interview if interested in joining our waiting list and adopting a kitten.
We also have black silvers and black silver torbie girls that are a few weeks older.
We will be retiring several 4 year old ladies that have had their last litters (Uhura, Katiya) and probably one of our studs (Teddy?) We'll be looking for great retirement homes for these special cats that have contributed so much to our breeding program. If interested please send an email and tell us about yourself.
Previous Litters
TICA Champions Gattacamoon Rob Lowe & Gattacamoon TinkerBell's Kittens.

TICA Champions Gattacamoon Rob Lowe & Gattacamoon TinkerBell's Kittens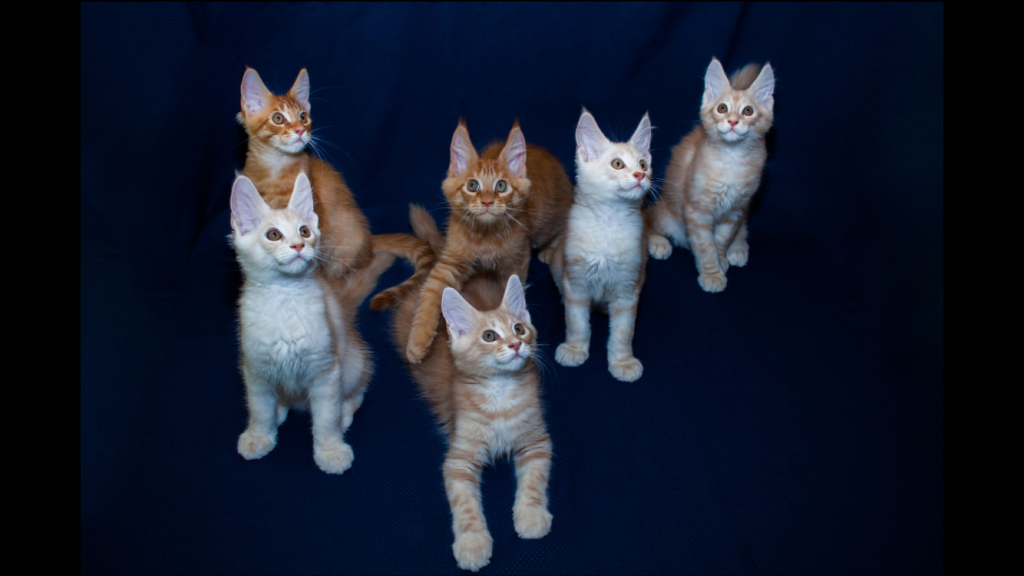 TICA Champion Gattacamoon Rob Lowe & Coonwild Marcela's Litter